Attending Physicians at The Laurels of Galesburg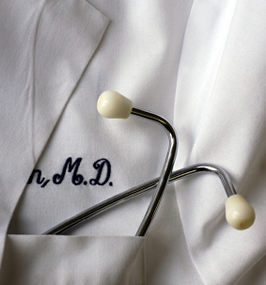 The Laurels of Galesburg is very pleased that many surgeons and attending physicians follow their patients at our facility.
If your physician does not have admitting privileges, our Medical Director or other attending physician will be happy to oversee your care while you are staying with us. If you have any questions regarding your physician coverage, please don't hesitate to contact us at (269) 665-7043. We can assist you to ensure that you will have physician coverage.
The current list of attending physicians at The Laurels of Galesburg includes, but is not limited to, the following:
Andrew Colman, DO, Medical Director
Dr. Coleman is certified in Family Practice and Geriatric Medicine. He is a Certified Medical Director with the American Medical Directors Association. He is a graduate of the College of Osteopathic Medicine and Surgery in Des Moines, Iowa. Dr. Colman has practiced in the Metropolitan Detroit area for 29 years with emphasis on the Geriatric patient.
Bruce A. Rowe, MD
Dr. Rowe is board certified in orthopaedic surgery. He has special interests in total joint replacement, trauma care and arthroscopy. He completed his residency in orthopaedic surgery at Henry Ford Hospital in Detroit, Michigan. Dr. Rowe earned his Medical Degree from Wayne State University School of Medicine in Detroit, Michigan and is a member of the following organizations: American Medical Association, American Association of Orthopaedic Surgeons, Michigan State Medical Society, Michigan Orthopaedic Society, and Arthroscopy Association of North America. Dr. Rowe's affiliations include: Associate Clinical Professor for orthopaedic residents at Western Michigan University Homer Stryker M.D. School of Medicine in Kalamazoo, Michigan, Privileges at Bronson Methodist Hospital in Kalamazoo, Michigan and Bronson LakeView Hospital in Paw Paw, Michigan.